HOW IT ALL BEGAN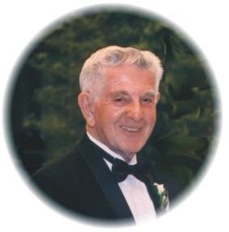 Jerome O. Oxman was born in Duluth, Minnesota on June 23, 1915. He served in the United States Army during WWII in the Persian Gulf Command. After the war he married Miriam Averbook of Superior, Wisconsin. In 1947 they came to California on their honeymoon and never went back. To all his friends and family he was known as Mr. "O". In 1961 he opened his own mail order business in the garages on Rosecrans. The military and aircraft items that were being processed for sale got so much attention that Mr. "O" had to open the doors to the public. People then had access to all the interesting items and they began to buy. Oxman's Surplus was born. Oxman's now encompasses a main 7,000 square foot building and the original garages now called Gadgeteers Paradise.


Sadly on February 22, 2013 Mr. "O" passed away at the age of 97 1/2. He is loved & missed by everyone.

---
Our Museum started in 1961, and over the years we have acquired memorabilia from World War I, World War II, Korean War, Vietnam War, to Desert Storm. Many of the items in the museum are rare and won't be found anywhere in the United States. We invite you to come in and visit our one-of-a-kind museum.
Pictures below are a snippet of what interesting and unique items are in the Museum.

B-29 Radial Engine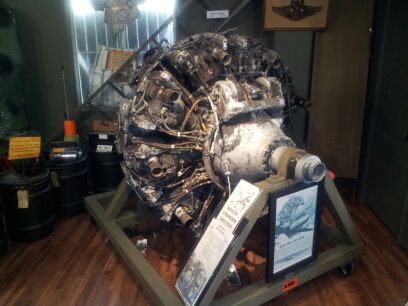 Ammunition Projectiles & Display Case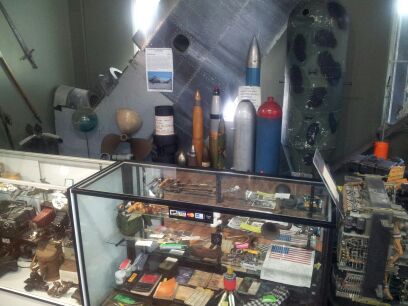 Military Hats, Helmets & Bayonets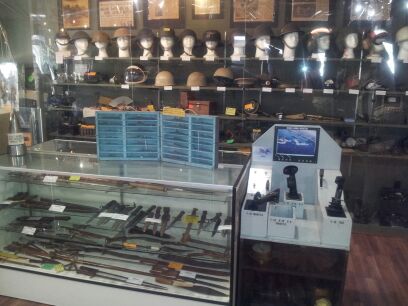 WWII Flight Suit & B-17 Cockpit